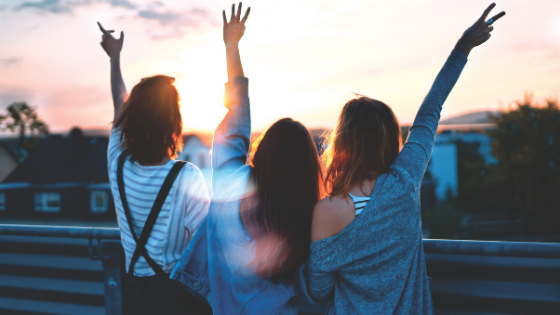 You'd think that once high school and college were over, you'd be done having to make new friends. But if you've ever moved to a new place, started a new job, or had your friends move away from you, you'd know that this is a skill that everyone still needs!
So, without further ado, here are some tips for making new friends in a new place.
How to Make New Friends in a New Place
#1 – Meet your neighbors.
If you've just moved into a new apartment, it's important that you get to know the people around you.
This doesn't mean you need to bring a fresh batch of brownies or cookies to each person's door. It simply means that when you see someone who obviously lives in your apartment building (for example, when they're getting the mail or walking out the door), you should say "hi" and introduce yourself.
#2 – Join classes and clubs in your area.
It might sound lame to you at first, but joining community activities is an excellent way to get to know new people. Plus, you might have fun joining a new group, learning a new skill, or getting involved with a hobby you already happen to like.
You can basically join up whatever type of class, group or event interested in. Here are some options:
An exercise class
A rec league for baseball, basketball, etc.
A reading group
A board game club
Trivia night at the local bar
A painting or art class
#3 – Ask work friends to hang out.
For those who've just started a new job, getting to know people at work can be a unique challenge. Many people are deterred when they're not immediately invited to "Tuesday Night Karaoke" or movies at Sam's house on Friday night.
What many people forget, however, is that they can be the one to initiate get-togethers and evenings out. Try asking your coworkers if they'd like to go bowling, see a movie, get drinks or have a coffee at lunch.
Use the tips above to start making friends right away at your new apartment in Suwanee! If you're currently looking for Suwanee apartments, simply give our office a call, and we'll let you know what floor plans are still available!